Braided Ropes
Braided ropes are highly heat resistant up to 600oC short-term working temperature and up to 550oC continuous working temperature. Braided ropes are stronger, more rigid and less flexible than knitted ropes. This makes them suitable for industrial applications such as sealing in boilers and industrial ovens. Braided ropes are available in diameters from 3mm to 20mm in both white and black colour.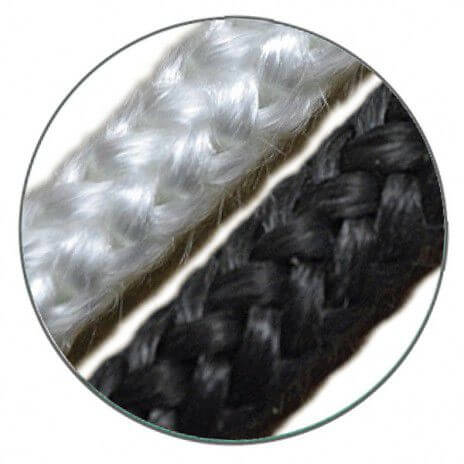 Examples of Application:
Used as a gasket or seal:
in boilers,
coke ovens,
industrial ovens, wood stove / pellet stove doors and fire doors.
also used for crucible packing and shaft packing.