Materials to build own oven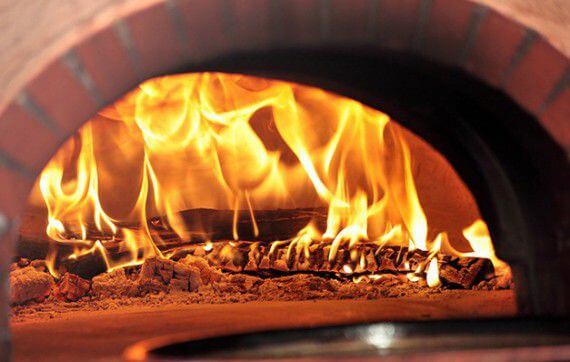 Building Your Own Wood Fired Pizza Oven
Having a
wood fired pizza oven
in your garden makes a great talking point and a good reason to invite friends round. Becoming ever more popular as a way to get the most from your outdoor space,
wood fired ovens
offer cooks and chefs the chance to show off their skills at the heart of a social gathering rather than being shut away in the kitchen. If you want to join in with the experience, you can buy complete ovens, build one from scratch or opt for the best of both worlds by incorporating specialist parts into your own design.
It is possible to build an outdoor pizza oven from reclaimed materials, but using purpose made fire bricks and other refractory materials that are designed to withstand high temperatures will result in a more efficient and long lasting oven than using ordinary masonry products.
General assumptions
Depending on the location, you may need to start by laying a concrete foundation. Supports for your oven can be made of concrete, breeze blocks, house bricks, or even old railway sleepers, but they must be strong and level, as the oven is going to be heavy. Many designs utilise the space within the supports to create a log store.
Building stages
Pizza oven floor
Good insulation is the key to obtaining an even temperature throughout the cooking area and not wasting heat to the outside. This starts at the top of your support structure. You can buy ready made insulation concrete plinths, or insulate under the base of the oven with a ceramic fibre board.
On top of this, a layer of fire bricks make up the base of the oven. The firebricks should be laid flush to each other on a thin layer of sand to make the smooth and level surface you need for cooking your pizzas on.
Pizza ovens - main chamber
For the arch which forms the opening of the oven, it is possible to buy a ready made one, or specially tapered firebricks which make the job easier than using rectangular bricks for the less experienced DIYer. Always use a suitable refractory mortar between the bricks or a heat proof screed for larger gaps.
The simplest shape for the main dome of the oven is a circle. This can be constructed by placing rings of bricks one on top of another without any need for support. If you want a barrel shaped dome, you need to construct a supporting structure for the brickwork or clay. This can be as straightforward as building up
wet sand to create what will be the interior, or making a wooden support. You can always use an exercise ball or a wooden former, but the principle is the same.
If you want to build chamber on your own, you can use our pizza oven kit, which you can easily find on our online shop at: https://shop.vitcas.com/outdoor-pizza-oven-kit.html . It will make pizza oven's walls building a lot easier.
Pizza oven - concrete mix insulation
Insulate the dome further with a layer of exterior cladding. This can be another mix of vermiculite and concrete or first, a fire insulation blanket made of ceramic fibre attached with a suitable adhesive, then chicken wire or another similar material to create a key for a thin concrete covering.
After construction it is always a pretty good idea to light a small fire inside pizza oven chamber, just to make sure it will dry the whole interior.
If you want to expand you range of dishes beyond pizzas and into meats, stews, bread and many other things beside, you should incorporate a door, flue and chimney into your oven. These allow for a more exact temperature control and enable the heat to be retained for the required cooking time.
Once your oven is ready, source your wood, invest in a pizza peel (the long handled, flat ended shovel like implement used to manoeuvre the pizza) and start mixing your dough!
All products are available in our online shop https://shop.vitcas.com/applications/ovens-bbq-firepits/build-your-own-pizza-oven.html
Building brick oven with Trammel
Traditional oven construction and dome on sand instructions