Hose & Cable Sleeving Protection
Hose and cable sleeving protection is made from high quality braided glass fibre sleeving. Fibreglass is designed to be resistant to high temperatures and provide thermal insulation, as well as being resistant to aggressive fluids or gases. The glass fibre sleeving is used to protect hoses, tubes, electric wires, cables and hydraulic systems.
Flexibility is provided by the knitted/braided material, which also provides protection to wires and cables in environments of high temperature and high-intensity.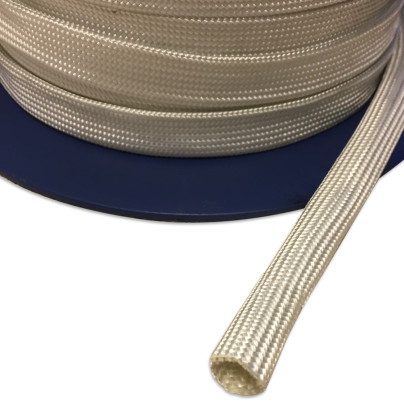 Examples of Application:
Thermal insulation for electric wires, cables, hoses, tubes and hydraulic systems.