Needle mat felt
Fiberglass needle mat felt, made from E-glass, is a heat resistant and heat preservation material. It is resistant up to 600℃ short-duration working temperature and 550oC continuous working temperature. Fiberglass is an inorganic material which does not contain bond components, so that makes it easy to cut, lightweight and flexible, hence ideal for use in industrial applications.
Glass fibre has the characteristic of being non-toxic which provides protection against poisoning for industrial workers and makes it safe to work around other chemicals too. Glass fibre needle felt is also not susceptible to corrosion.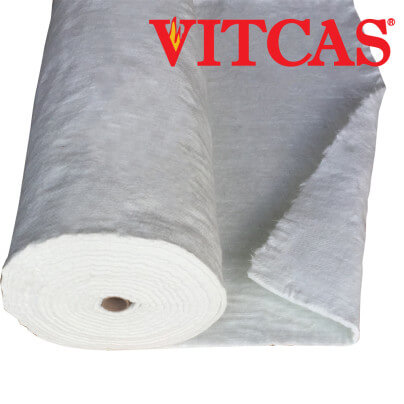 Examples of Application:
Acoustic insulation,
heat insulation (turbo and manifold insulation, pipes and valves),
motorbike industry (silencers, fairings etc)
and car industry.