VITCAS DOUBLE CASA PIZZA OVEN
Vitcas
®
Double Casa Pizza Oven is hand cast from high class and high temperature refractories. It is relatively easy and quick to assemble and insulate it. You can then decorate according to your own taste using coloured bricks, decorative tiles and paints.
Double Casa
outdoor pizza oven
is larger than the original Casa. It has the capacity to hold 3-4 pizzas at a time, perfect for larger families or households. This is also ideal for when you have more outdoor space in your garden, and for when you host family/friend gatherings and parties. Alternatively, the oven could be used in a commercial context i.e. in a restaurant, but it is most popular for domestic use.
This pizza oven is compact and, if insulated well, can retain heat for a long time, so that you can cook multiple times without having to keep burning wood. Very eco-friendly and economically efficient.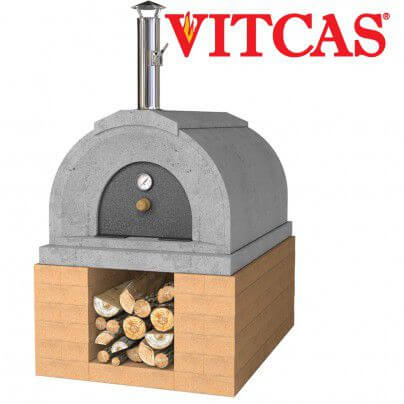 The dimensions of the oven are as follows:
External: 1100mm deep x 515mm high x 670mm wide.
Internal: 860mm deep x 400mm high x 600mm wide.
No of pizzas: 3-4 at a time.