Brick Outdoor Wood Burning Pizza Oven VITCAS-L
Vitcas
®
-L wood burning outdoor pizza brick oven is ready-built from the finest quality refractory materials and special fire clay bricks, and is insulated with our top quality insulating materials. You can insulate it even further or customise it to your own taste using paints, decorative tiles or Vitcas coloured bricks.

The capacity is larger than that of Vitcas
®
-S as it can hold up to 3-4 pizzas at a time, which is most suitable for larger family or friend gatherings and parties. It is also fitting if you have a bigger garden and more outdoor space. It is exclusively for use outdoors.
The fire clay brick pizza oven can retain heat well due to its insulation (or any extra that you add if you feel it is necessary), which means you can use the heat from the previous day to cook pizza and other delicacies. This saves on the amount of wood you would have to use with other pizza ovens. Therefore, it is environmentally friendly and economically efficient.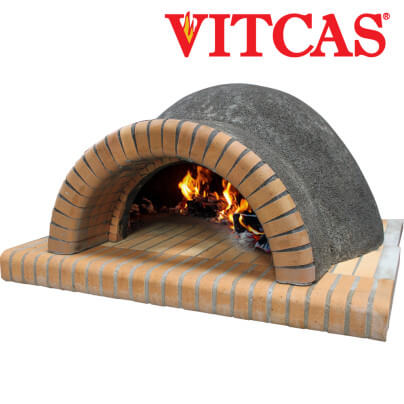 The dimensions of the oven are as follows:
External:
1360mm wide x 1250mm deep x 650mm high
Internal:
1000mm wide x 1000mm deep x 500mm high
Weight: 525kg
No. of pizzas: 3-4 at the time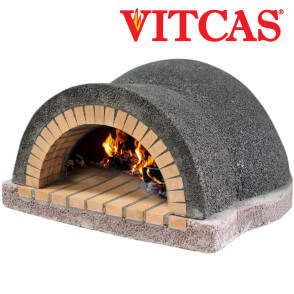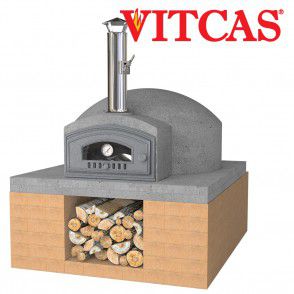 VITCAS POMPEII Wood-Fired Pizza Oven
Vitcas
®
Pompeii wood burning oven is made from high quality eco-accumulation material resistant to high temperatures. It is the original in the Pompeii series.