VITCAS CASA PIZZA OVEN
Vitcas® Casa Outdoor Pizza Oven is traditionally built and hand cast from high quality, high temperature resistant refractories. The oven is especially easy and quick to assemble, taking only a couple minutes to put together the basic oven. The application of insulation and any additional components will take some more time as expected, but gives you the chance to customise the oven to how you would like it. Vitcas provides the Insulation Board and Insulation Blanket. Further, you can use decorative bricks and tiles, or paint your oven, in order to fulfil your vision and make the oven fit the aesthetic of your garden.

The Casa oven is great for first-time pizza oven users because it is easy to get up and running quickly. It is lightweight enough to carry and is compact. The pizza oven is smaller in size and has the capacity to hold 1-2 pizzas at a time, therefore it is ideal for when you have limited space in your garden. Perfect for domestic application and everyday use, e.g. for when you have dinner with your family.

The better insulated the pizza oven is, the higher heat retention it will have. Better for the environment and more efficient. Designed for outdoor use in gardens which may be on the smaller side.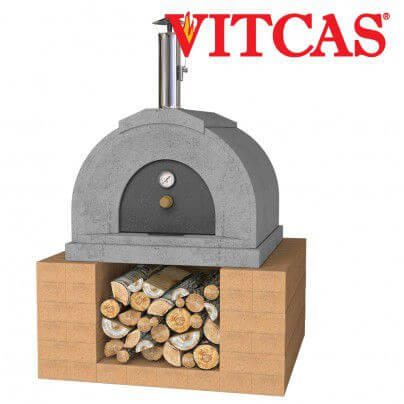 The dimensions of the oven are as follows:
External: 550mm deep x 515mm high x 670mm wide.
Internal: 370mm deep x 400mm high x 600mm wide.
No of pizzas: 1-2 at a time.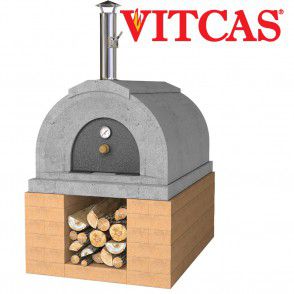 VITCAS DOUBLE CASA Outdoor Pizza Oven
Vitcas® Casa Double Outdoor Pizza Oven is a high-quality pizza oven with the capacity to hold 3-4 pizzas at a time, which makes it ideal for when you have more outdoor space.